---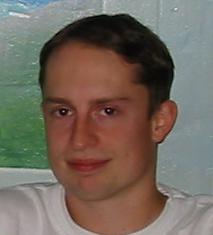 Injury Report - Monte Stevens

June 23, 2006

Monte Stevens is out of commission for a minimum of 3 weeks. He has stretched the posterior cruciate ligament in his left knee beyond what is medically acceptable for playing ultimate. Naturally, Monte will be seeking a second opinion -- he is in the process of booking an appointment with Dr. Will "Eat Everything" Dumaresq.

History:

19 June

Monte smashed his knee on the turf after repeated requests from Mark "Little" Beasy to lay out rather than just miss catching a thrown disc. Amazingly, no other injuries occurred despite defender Dan "Taps" Ellenberger dancing on Monte's back during and after the layout.

21 June

Monte picked up with some juniors in a church parking lot. Everything was going fine until he turned on the burst, at which point his knee made an audible pop. Much one-legged hopping ensued and, following a brief sit-down, Monte slowly hobbled home.

22 June

Monte went to see his sports chiropractor who, after much twisting and prodding, revealed the cause of the pain and swelling along with numerous suggestions for a speedy recovery. Playing ultimate several times per week was, sadly, not on the list.